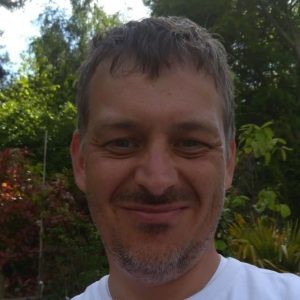 Hi! 
My name is Simon and I run this small Gardening business on the South cost. I have over two years practice in garden care and maintenance, specifically tree and shrub planting, pruning, lawn care and maintenance.
During the warmer months, I provide garden services including mowing, trimming and weeding. Throughout the colder months hedge trimming, pruning and leaf clearing are the the focus. I also cater for Patio and Pond maintenance should my clients require this.
I am very flexible and strive to offer good value for money for ALL of my customers. I am aware that many different gardeners work at different paces and charge varying amounts per hour or per job. I am hard working and efficient and this is reflected in any potential price for work to be done. I am more than happy to arrange a free site visit and recommend a suitable schedule along with a quotation for potential work.
Although not specific to gardening, I do hold a degree in Computer Science and have spent a short amount of time teaching the subject  at senior school. I chose to change my career to gardening as I love to work outside and for myself and must say am becoming quite the gardening addict.
If you wish to know anything further about me please ask using the contact form or calling me. Thank you for reading through this About me page.
Simon